TÄLLÄ TÄYDELLINEN KIVUTTOMUUS
Tämä on tuote, mitä ilman ei kannata liikkuvan tai yli 55 vuotiaan olla! Tätini 74 v ja minä 57 v olemme käyttäneet tätä nyt säännöllisesti yli vuoden. Tädilläni leukaluun naksuminen ja jäykkyys poissa, minulla nilkat notkeina ja kivuttomina vaikka treenaan aktiivisesti. Niin PALJON tätä suosittelemme💜💜Laitan pussillisen aamusmoothien sekaan blenderiin kookosmaidon kanssa. Voit katsoa reseptejäni boostaavista ruoka-aineista ilman sokeria ja viljoja @rasvaamo instasivuilata. Melkein 1000 ilmaista reseptiä , just Sulle.
HELPPO KÄYTTÄÄ
Optimsm on helppo käyttää ja hyvänmakuinen msm tuote. Suosittelen.
HELPPO KÄYTTÄÄ
Optimsm on helppo käyttää ja hyvänmakuinen msm tuote. Suosittelen.
"This product is the best! Love the flavour, l will be buying more."
Annette Djan, Amazon UK
19 MAY 2020
"I have been taking this product for about 1 week and I have seen a huge difference in reduced inflammation around my joints. I no longer have pain in my knees when getting up and down and the aching pain in my shoulders has gone too. If it wasn't for Aarja health's OptiMSM I'd still be in pain! Thanks a million! p.s love the taste too! :) will buy again"
Mike, Amazon UK
21 JAN 2020
"I have drunk this at work at morning while workmate are drinking coffee or tea. I feel more focused and not so many visits in toilet before noon...(!)"
Mindy, Amazon UK
24 NOV 2019
boost my
IMMUNE SYSTEM & MOBILITY
---
We feel strongest when we can move around as we want to. With strong and flexible body, we are more capable of enjoying every single active moment in life. MSM is important for the maintenance of healthy joints, tendons, ligaments, and other connective tissues. Besides this, we have listened to the wisdom of our forefathers and also added antioxidant-rich wild Nordic Bilberries in our OptiMSM+C. The cold and harsh climate in the North creates plants with a unique strength and life force, that will give you a powerful boost to your health.
OptiMSM® is the world purest MSM (methylsulfonylmethane). It contains 34% of sulfur, 34% of oxygen, 26% of carbon, and 6% hydrogen bonds. Sulfur is the fourth most abundant mineral in the human body. OptiMSM® has earned the reputation for the purest, safest, and most consistent MSM in the world.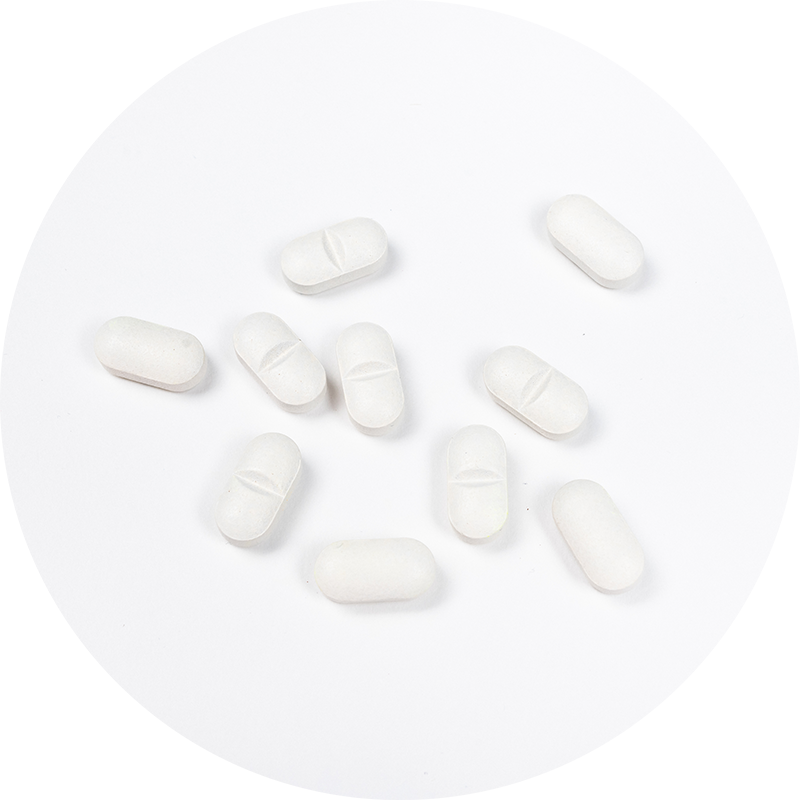 Vitamin C alias ascorbic acid is an important antioxidant for immune health. Our bodies cannot produce independently this water-soluble vitamin, and that is why we need to get it through our diet.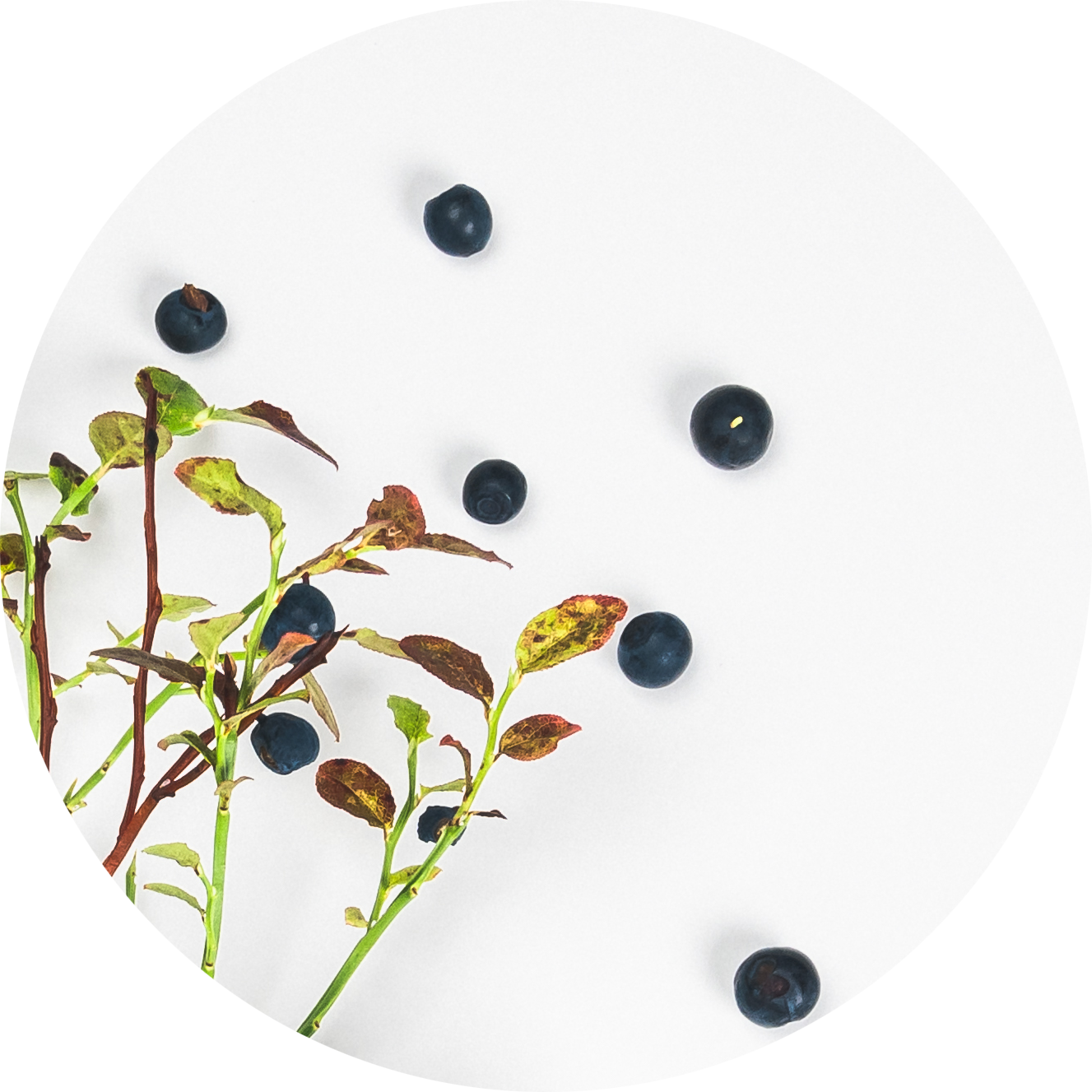 Bilberries are a real Nordic superfood! Nordic bilberries have plenty of fiber and they contain vitamin C and other vitamins. Bilberries contain powerful polyphenols. Nordic Bilberries grow in a harsh nature, and they have 10 times more antioxidants than garden blueberries.






FREE FROM
GMO



100% PURE

& VEGAN



FREE FROM

GLUTEN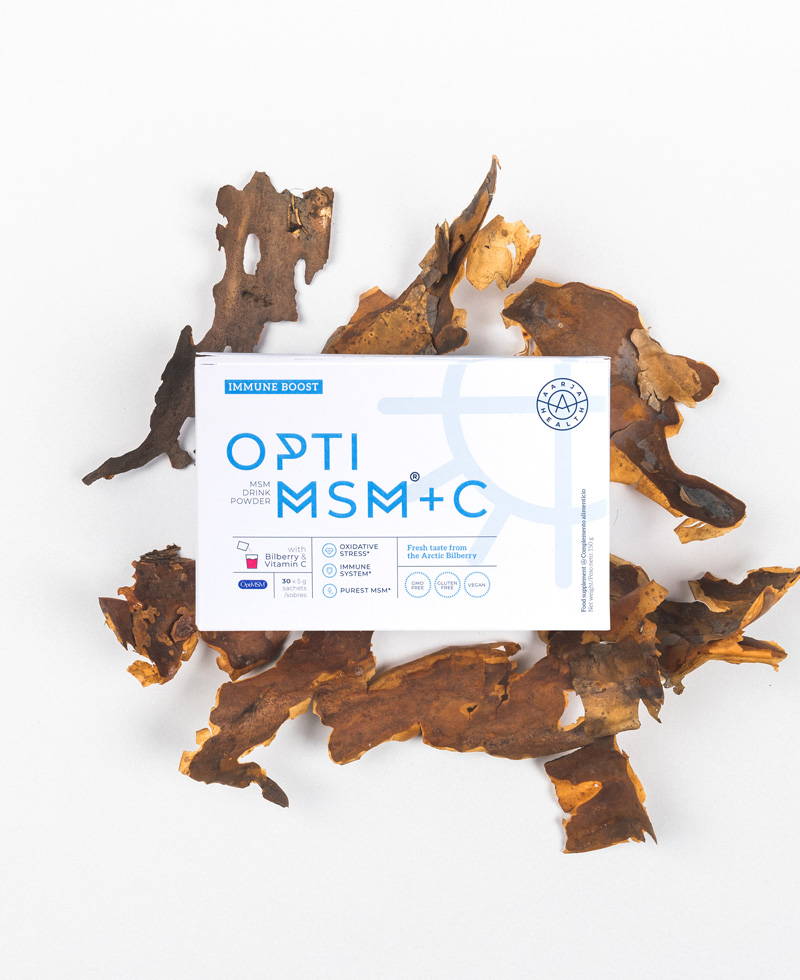 ---
We spend a lot of time finding the best raw materials for our products because we want to be sure that they are pure, safe, and well absorbed in your body. We avoid unnecessary additives and allergens. Our OptiMSM® + C drink powder gets its' taste and color from natural wild Nordic bilberries – and they are suitable for everyone!
---
We only make products that we use ourselves, and would give to our family. We make them ourselves to be 100% sure of their quality. Meet our Production Supervisor Samppa who is making sure that the raw material he is holding meets our high-quality standards. Our OPTIMSM®+C, like all Aarja's products, is made with love by our professional and experienced staff in our own factory in Finland.
inspired by
NORDIC WISDOM
---
Our roots are far up north in the land of wild nature, where our Sami forefathers have lived in harmony with nature - and depended upon it for food and medicine. The cold climate gives the plants a unique strength and life force. We have listened to this wisdom and carefully chosen Nordic ingredients in our supplements, which will give the best effect for your health and energy. Good health is easy as nature has all the answers for holistic wellbeing.
---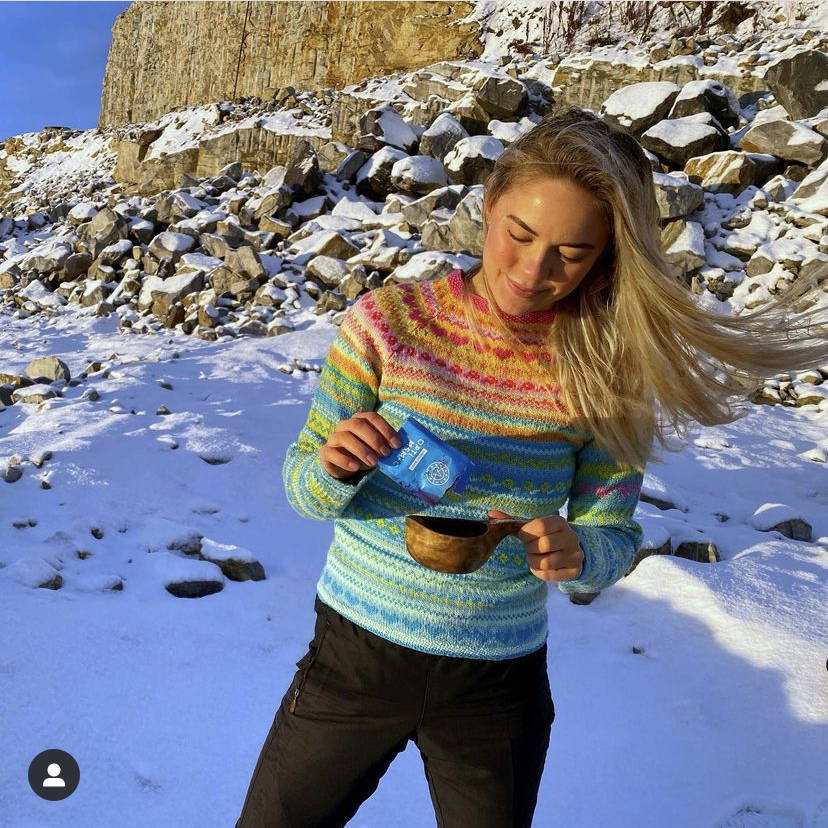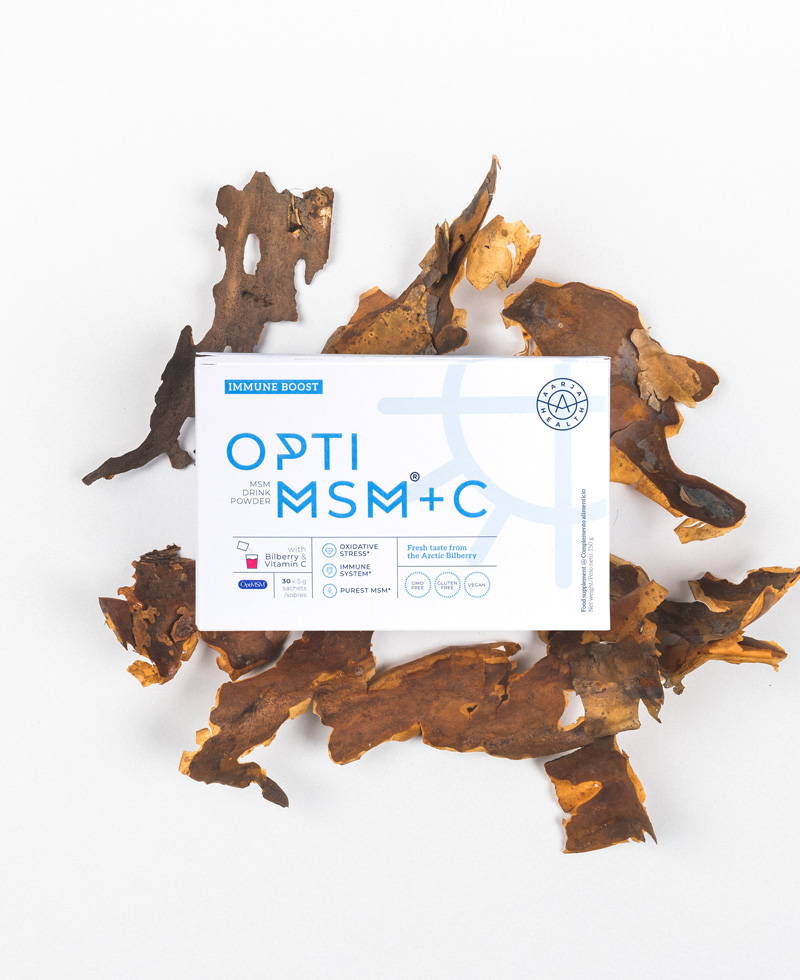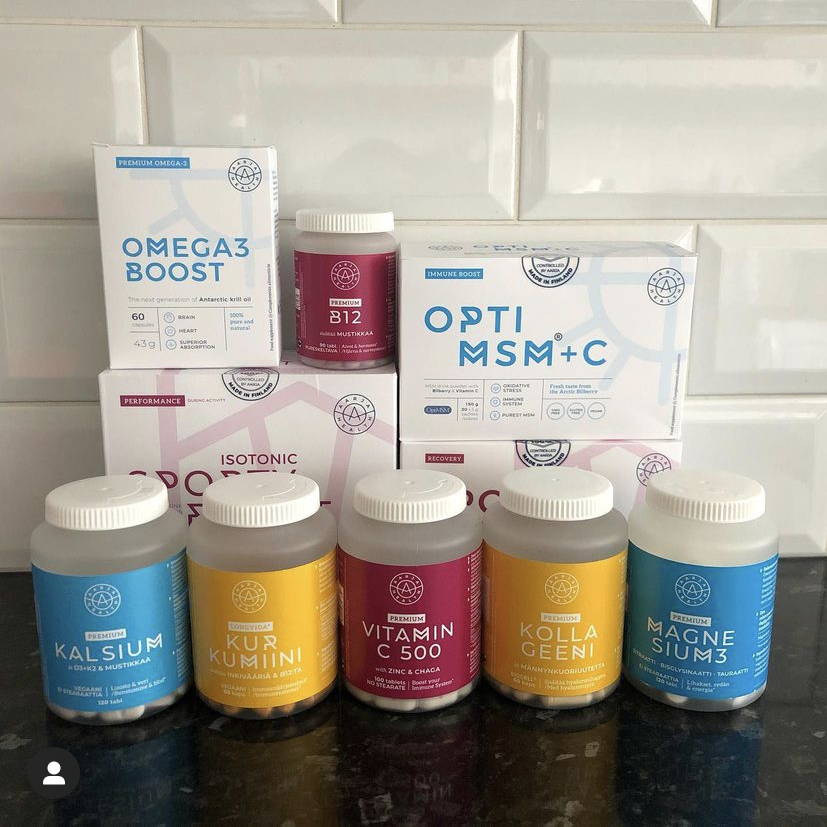 MSM is a chemical found in plants, animals, and humans. Common food sources include fruits, especially tomatoes, corn, tea, coffee, and milk.
MSM stands for Methylsulfonylmethane.
Bilberry (Vaccinium myrtillus) is a small blue berry that is indigenous to Northern Europe and resembles the North American blueberry. Often called European blueberries, these berries are rich in antioxidants and vitamin C , as well as vitamin K and magnesium. In supplements, both the fruit and leaves are used.