Leena Meskanen
Kirjoitan koko perhekuntamme puolesta, sillä kaikki me käytämme tätä 17v mies, 21 mies, 57 nainen, 59 mies , tädit 74,77, setä supergolffari -TOIMII. Ei kramppeja, ei jomotusta, yöunet sikeinä, jaksaa treenailla ja hereillä olo mukavaa. Waffa suositus.
GOOD MAGNESIUM PRODUCT
I'm professional athlete and I use this product every day. I have found it very useful for preventing my calf cramps. Overall good product. I can recoment this for everybody.
GOOD MAGNESIUM PRODUCT
I'm professional athlete and I use this product every day. I have found it very useful for preventing my calf cramps. Overall good product. I can recoment this for everybody.
HYVÄÄ YÖTÄ
Ensimmäinen purkki on lopuillaan ja pätkittäiset yöuneni ovat parantuneet selvästi.
Our Premium MAGNESIUM3 contains 116 mg of 3 high-quality magnesium variants in one tablet – citrate, bisglycinate and taurinate. Highly bioavailable magnesium complex with added vitamin B6, Zinc, and Lingonberry. One bottle contains 120 vegan tablets, which easy to swallow. This product is stomach-friendly and it does not contain any unnecessary additives like magnesium stearate. Made in our own IFS Food -certified factory in Finland.
TRIPLE BOOST FOR
YOUR MUSCLES
GOOD FOR THE
HEART MUSCLE
"Fantastic product with excellent customer service, can't fault any of Aarja Health supplements"


Jackie, Amazon UK
20 OCT 2020
"I really like this brand of magnesium as it is a complex with not one just type of magnesium but three types namely citrate, bisglycinate and taurate. This is important as magnesium is generally very poorly absorbed so a good cross section ensures a better absorption rate.
This brand offers a good complex and a strong dose with a recommended dose of 1 -3 tablets per day.
I'm taking it daily now and have noticed a big difference in my leg muscles and energy levels and can happily recommend it."


Neil, Amazon UK
1 JAN 2021
"I am happy to recommend this magnesium and would gladly buy it again for myself. I've now tried a few different Aarja health products and am very pleased to have found the brand."


TheUnexpectedItem, Amazon UK
31 JAN 2021
boost my
MUSCLES & ENERGY
---
You need magnesium. It's involved in more than 300 chemical reactions in your body. Muscles and heart need this mineral for optimal functioning. Your nervous system needs it to send and receive messages. It may support better sleep and it keeps your immune system strong. Our MAGNESIUM3 is a blend of 3 highly absorbable magnesiums. Our tablets are efficient, easy to swallow and gentle for stomach.
---
We know that it is difficult to find highly absorbable magnesium. Generally only 60% of magnesium is absorbed because of the poor quality. We wanted to improve magnesium absorption by choosing the best high-quality forms of magnesium. Magnesium citrate, taurate and bisglycinate are the most absorbable forms of magnesium, with great health benefits.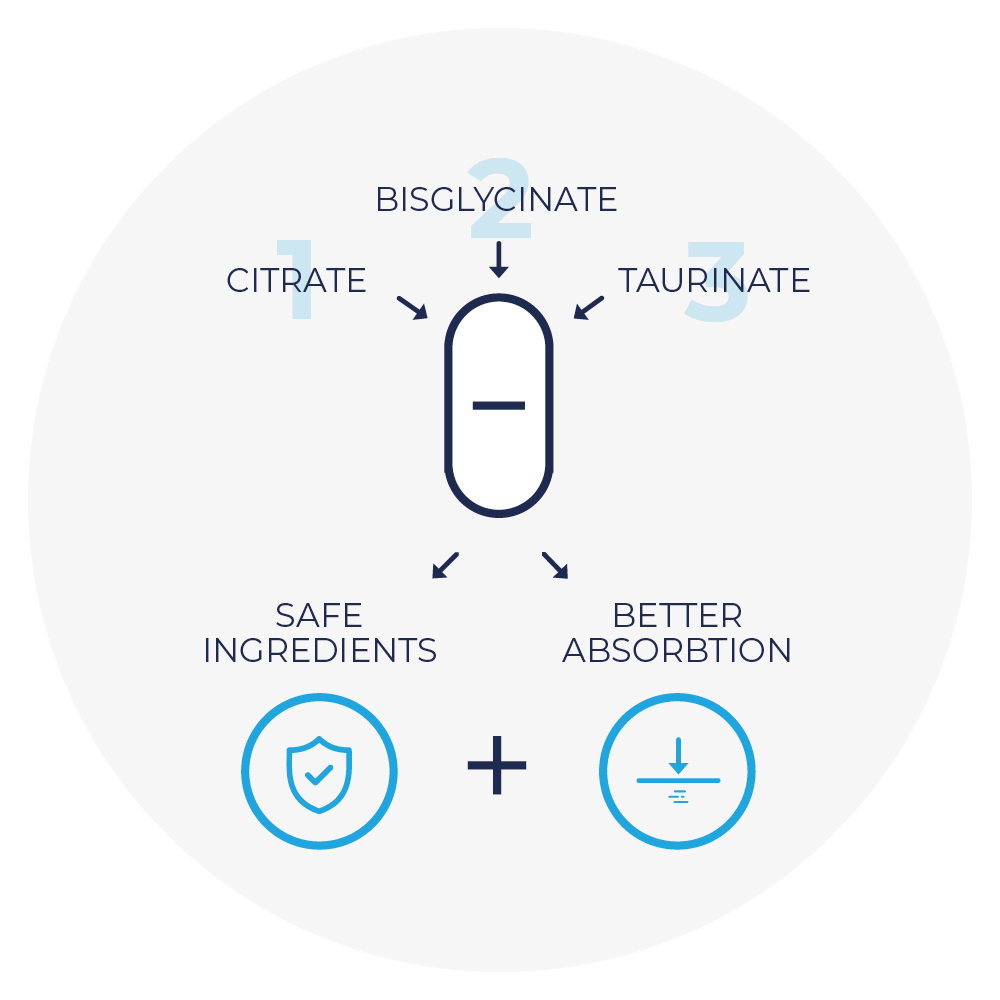 MAGNESIUM CITRATE
has excellent absorption and it's one of the most commonly used magnesium forms.
MAGNESIUM BISGLYCINATE
has also high absorption and it's the most gentle magnesium for your stomach. This form is said to have calming effect because of it's form - thus it's used to support good sleep and rest.
MAGNESIUM TAURINATE
it's also one of the most absorbable magnesium forms. Taurinate is said to be good e.g. for cardiovascular health and it's also gentle for the stomach.
---
The entire family of B vitamins are very important in making sure that all of the body's cells are functioning properly. Now, our ever-popular Magnesium3 will provide you with even more health benefits with the addition of vitamin B6, which helps to support healthy immunity, neurological function, energy metabolism, and so much more!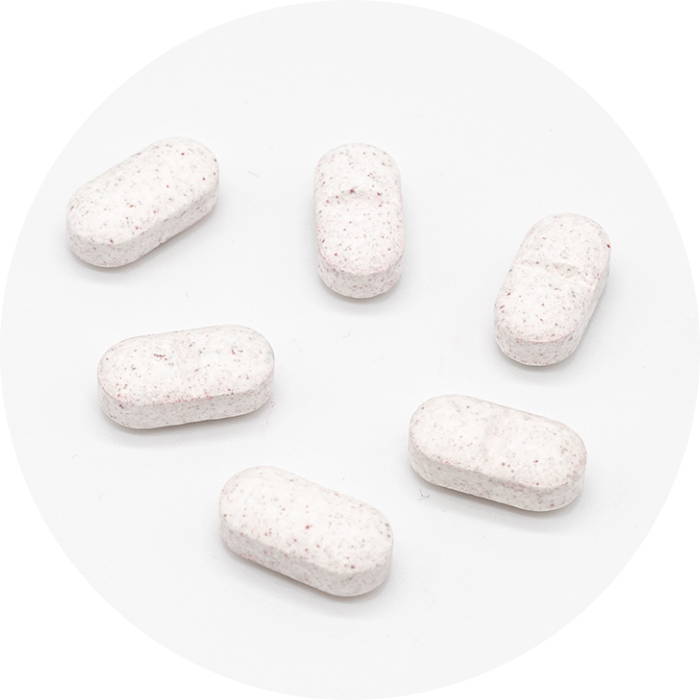 ---
Zinc is a trace element that should never be underestimated! Playing a role in over 200 enzymatic reactions, Zinc is necessary for a wide variety of functions that support wellbeing including immunity, hormonal balance, muscle and bone health, oxidation, and more. Our bodies don't store Zinc, so we need to get it from our daily diet!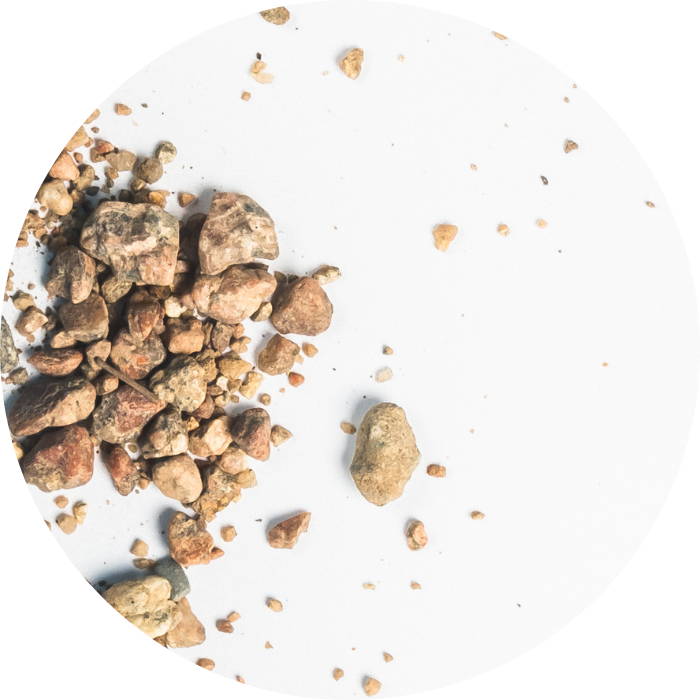 ---
Nordic wild lingonberries, like bilberries, are really nutrient-rich and very fibrous berry. Lingonberry is also rich in polyphenolic compounds and has been used for centuries in the Nordic countries because of its nutrients and great taste. We added lingonberry in our Magnesium3 to boost the absorption in the body.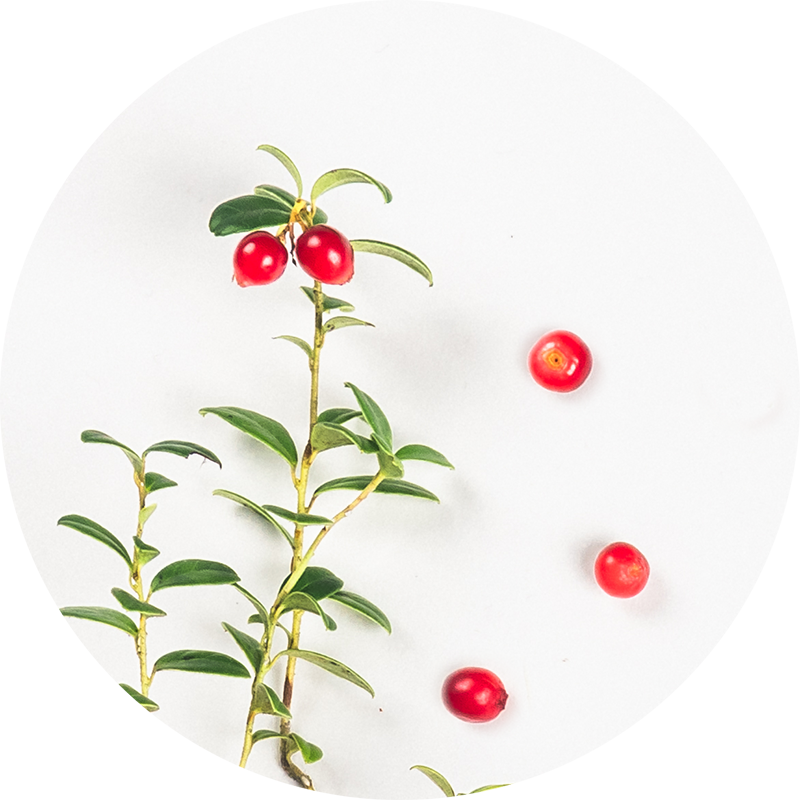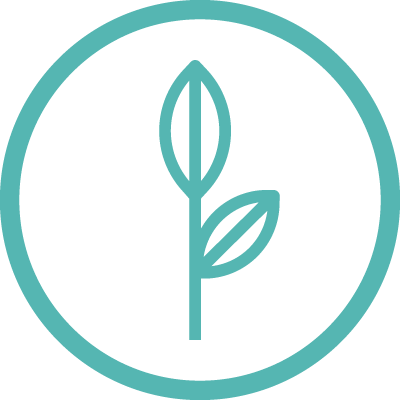 100% VEGAN




GLUTEN FREE






GMO-FREE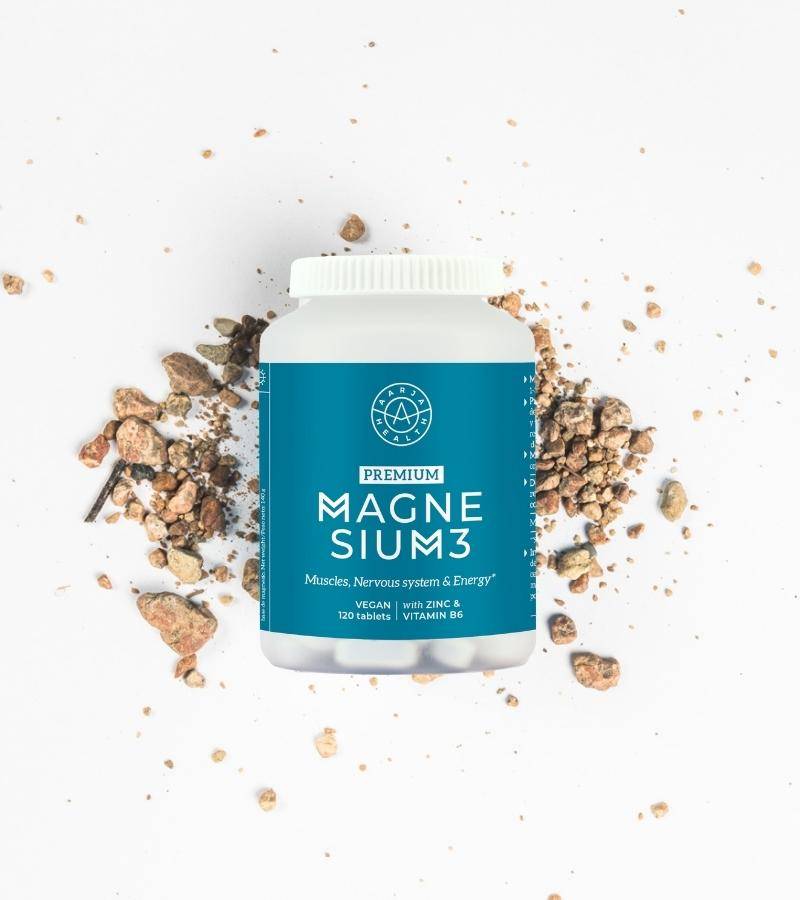 ---
We spend a lot of time finding the best raw materials for our products because we want to be sure that they are pure, safe, and well absorbed in your body. We avoid unnecessary additives and allergens – and thanks to the new technology we have invested in, we have been able to remove a much used magnesium stearate.
---
We only make products that we use ourselves and would give to our family. We make them ourselves to be 100% sure of their quality. Meet our Production Supervisor Samppa who is making sure that the raw material he is holding meets our high-quality standards. All our products are made with love by our professional staff in our own factory in Finland.
inspired by
NORDIC WISDOM
---
Our roots are far up North in the land of wild nature, where our Sami forefathers have lived in harmony with their surroundings – and depended upon it for food and medicine. Harsh climate through 8 seasons gives the plants a unique strength and life force. We have listened to this wisdom and carefully chosen Nordic ingredients in our supplements to give the best effect for your health and energy.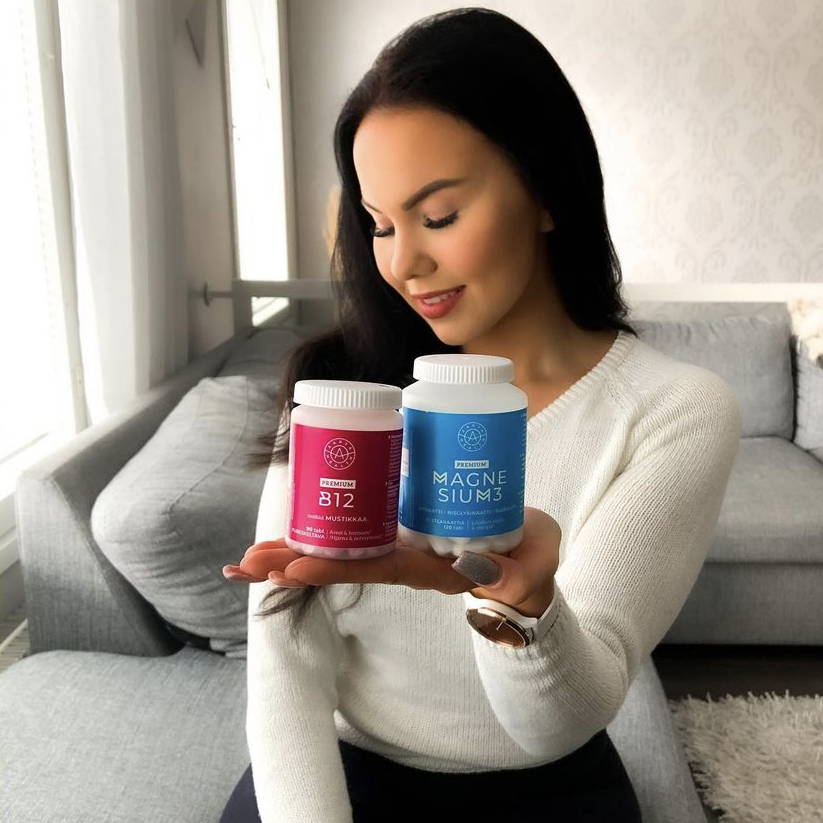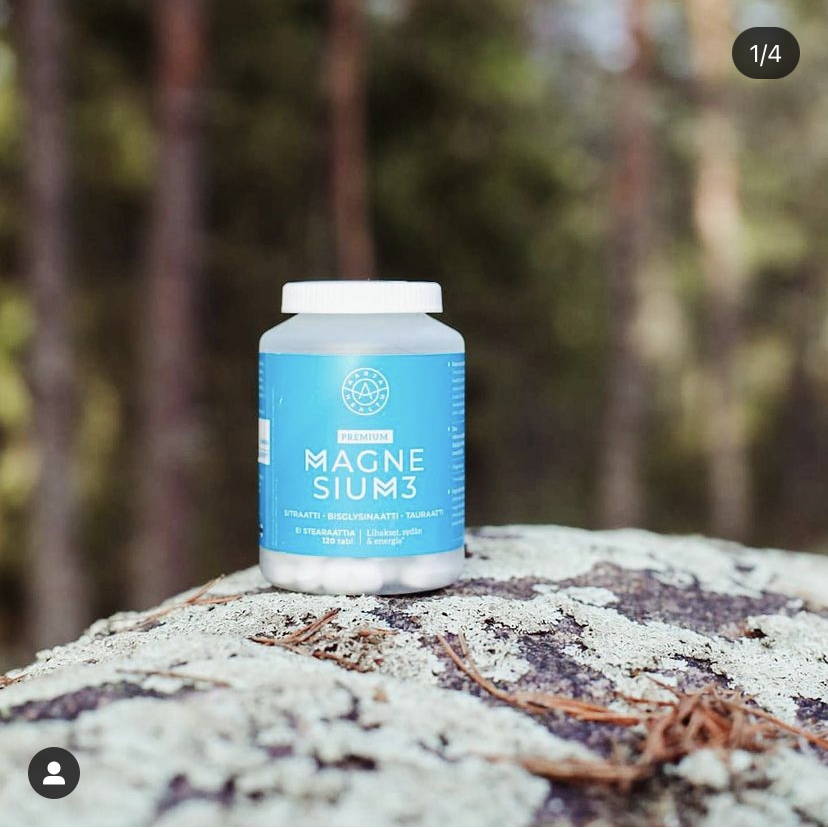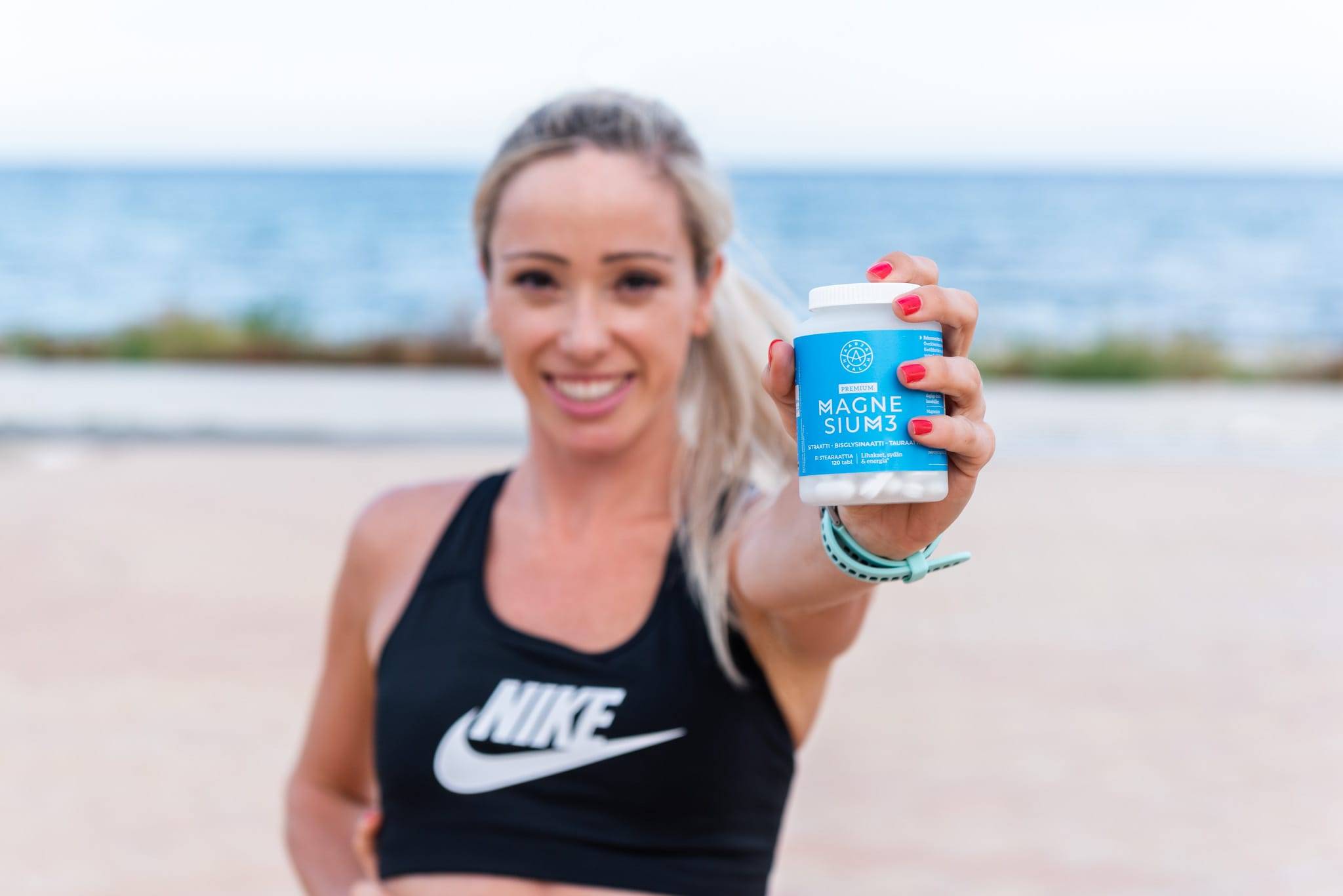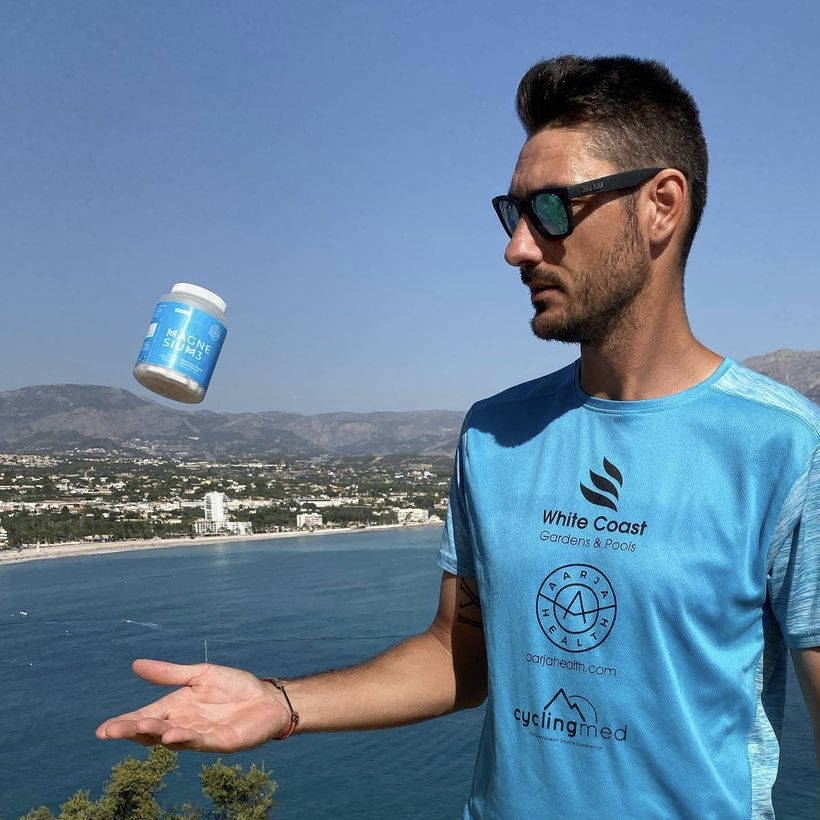 Magnesium, the fourth most abundant mineral in the body, is made up of many enzymes. Our Premium Magnesium3 contains three high-quality and highly bioavailable magnesium forms. Citrate is found naturally in citrus fruits. Bisglycinate is an organic magnesium salt, and taurinate is an essential amino acid.
What foods are high in magnesium?
Foods that are high in magnesium include green leafy vegetables, legumes, whole grain breads, cereals, meat, poultry fish, eggs, nuts, and seeds.
Many people do not get the required amounts of magnesium in their diets alone. Yet, magnesium is responsible for over 300 metabolic functions.