Finally found healthy vitamins
I am sooo happy that I finally found healthy vitamins for kids! The product is very clean and kids like the taste of both of the C and D-vitamins. I will definitely keep ordering whenever we are ru ning low on the vitamins. We ordered during holidays and the package arrived very quickly!!!! Thank you so much!
Both Vitamin C and D are critical to anyone's overall health, and we've packaged them in great-tasting chewable tablets that your kids will love! Vitamin C not only provides antioxidant and immune support, but also supports a healthy neurological system (which is great for little ones in school). Vitamin D3 is the perfect partner by also providing immune support, mood support, and is critical for healthy bones and teeth. So, for growing children vitamin D3 is a must!
The Kids Bundle is perfect for anyone looking to support their children's health. Simply put, both Vitamin C and D3 are essential for optimal wellbeing so whether your child is frequently ill, a picky eater, highly active, or generally healthy you can rest assured that this bundle is a good fit! The kids bundle is especially helpful for children who:
Are picky eaters

Are frequently ill

Have dietary restrictions

Are active

Live in Northern countries (where sunlight exposure is limited at least partially throughout the year)
Have parents looking for a great way to provide added nutritional support
See ingredients per product from product pages:
Food supplement should not be used as a substitute for a balanced and varied diet and a healthy lifestyle. The recommended daily dose should not be exceeded. The product must be kept out of reach of children. Store in original package at room temperature in a dry place.
Quality means doing the right things when no one is watching. Quality is our habit and a way to show that we care. We produce all our products in our own FSSC 22000 certified factory in Finland, Seinäjoki. All products are made by us with 40 years of experience and pure love towards high quality supplements. All our raw materials are carefully selected and our product design is based on science and studies. We analyze the quality of our products throughout the manufacturing process, from the moment we receive the raw materials to the moment the products are ready to be delivered to you.
Want to know more about Aarja's quality assurance? Click here.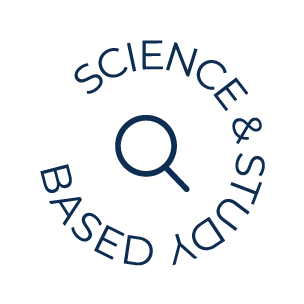 "I bought this for my 3-year old, who luckily eats some fruits and vegetables, but as the amout of vitamin c that he get from them is probably not enough each day, this supplement is an ideal addition. He chews the tablets very happily, so they must be tasty too."

Vitamin C for kids
Kisi.
UK
---