Curcumin
Have used this product for over 3 years now.
It is perfect for my knee, that soon will be changed . I can be in activity every day
improving Immune system
Having been taking turmeric for many years (at least 5 years) I have tried many different turmeric /curcumin supplements. I am taking it more on maintaining a good immune system than for pain relief. This product emphasis on not adding black pepper into it rather using its registered trademark Longvida Curcumin claiming it is more effective and higher absorbency. Not sure how to prove on it but I do like the added Bit BB12 and ginger extract in the capsules.
Unlike my other curcumin supplement which usually taken in the morning after breakfast, this one is suggested to consume after dinner.
Bottle is a bit too large as the capsules only filled up half of the bottle.
Price is reasonable. One bottle is for 2 months supply.
Anti-inflammatory, Antiontioxidant
Great for the body and will definitely help the immune system. I've consistently taken these type of products for a number of years, I find them very helpful for the body.
Ginger and curcumin are anti-inflammatory which means it'll help reduces swelling, aches and pains. It's loaded with antioxidants that'll help limit damage to the body's DNA. Need to take it consistency for 4-8 weeks before for you to start noticing improvements.
Arrived in a plastic container with labelling on the sides. The capsules are a reasonable size, so had no issues swallowing them. Just make sure you take with adequate amount of water. You get 2 month supply when taking 1 capsules daily. 5 stars from me
Longvida Curcumin 400mg with B12 1000mcg & Ginger Extract - 60 capsules
My Mum has arthritis in the knees and ankle and takes co-codamol to help with the pain. She has found that taking a high quality supplement like this Longvida Curcumin 400mg with B12 1000mcg & Ginger Extract also helps to lessen the joint pain in addition to her painkillers from the doctor. The dosage from these tablets is one every evening with food. No aftertaste or side effects have occurred and they are easy to swallow. At time of writing this equates to 38 pence a day, which is good value.
Economical turcmeric
This is a premium quality turmeric preparation and economical.
I have been testing several turmeric preparations recently.
An effective supplement for relieving arthritis. Particularly good for limb pain.
It is usually mixed with ginger and consumed that way.
The preparation is good and effective.
That's enough for two months
It doesn't smell unpleasant and I didn't experience it staining my hands. It has occurred in other products before.
Medium size, easy to swallow.
I think the price is good, especially because that preparation also contains vitamins and ginger.
Thank you for reading my review, I hope you have found it helpful.
XO Sue
BOOST YOUR
BRAIN & NERVOUS SYSTEM
"I bought this for my mum who has Arthritis and fibromyalgia. She has tried so many supplements so I see it as a double positive when I both see her seemingly less pained as well as ordering more for herself."
Meg, Amazon UK
15 NOV 2019
"I use this product to boost my immunity, so far I have been very happy with it!"
S.R, Amazon UK
8 NOV 2019
"Very good quality product, the best natural anti-inflammatory I have tried. Delivery time was fast - I recommend it!"
Alberto, Amazon UK
15 SEP 2019
We are strongest when we can keep inflammation in balance. By strengthening our immune system, we can withstand and quickly recover from difficult situations, so that we can enjoy every single moment in life. Curcumin and Ginger have both been used for centuries as a spice but also as a traditional herb in Asia, because of their strong flavors and multiple health effects, such as anti-inflammatory effects. Get nature's most powerful antioxidants in one capsule!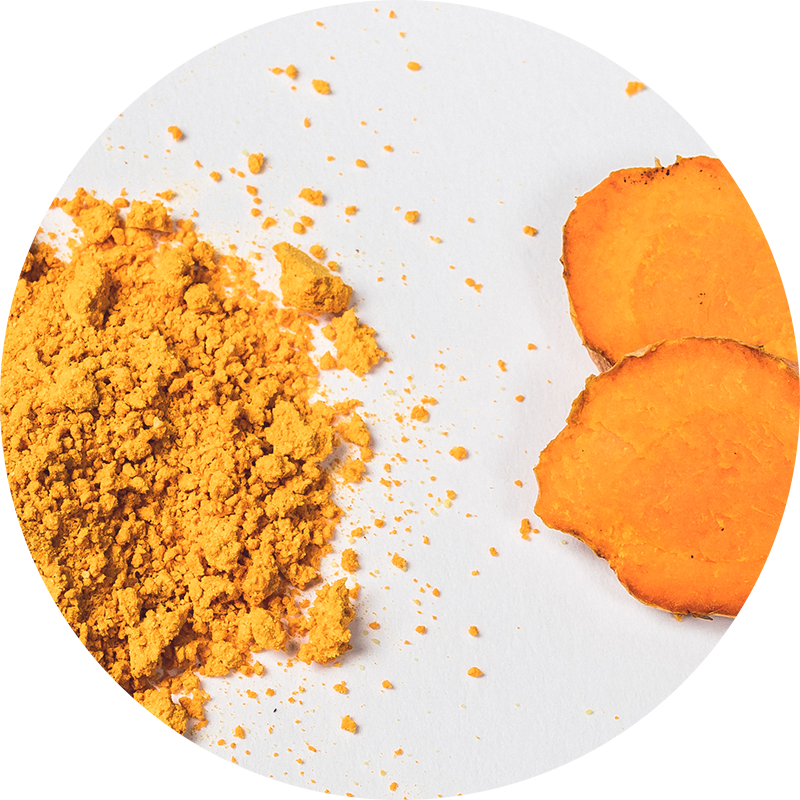 Curcumin is a natural antioxidant that is found within the turmeric root and it has a beautiful strong yellowish color. We use 2 times award-winning and patented and pure Longvida® Optimized Curcumin which has a highly bioavailable composition and proven to cross the blood-brain barrier efficiently. It is developed together with neuroscientists to have the most bioavailable form.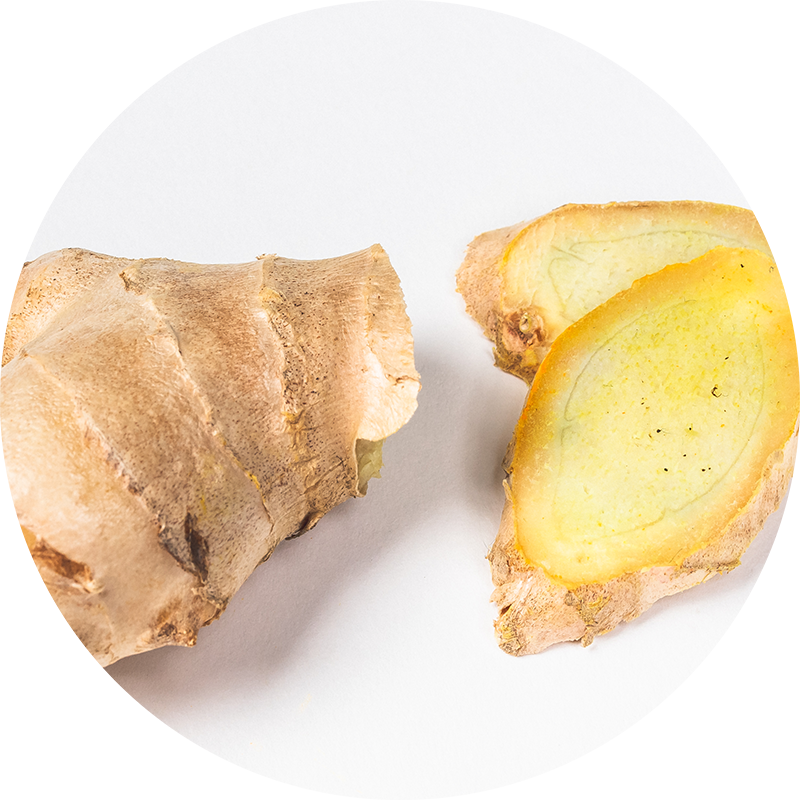 Ginger is among the healthiest spices on the planet. It is loaded with nutrients and bioactive compounds that are said to have powerful health benefits. The ginger extract we use has more potency than raw ginger root or dried ginger, which is why a smaller dosage is more efficient.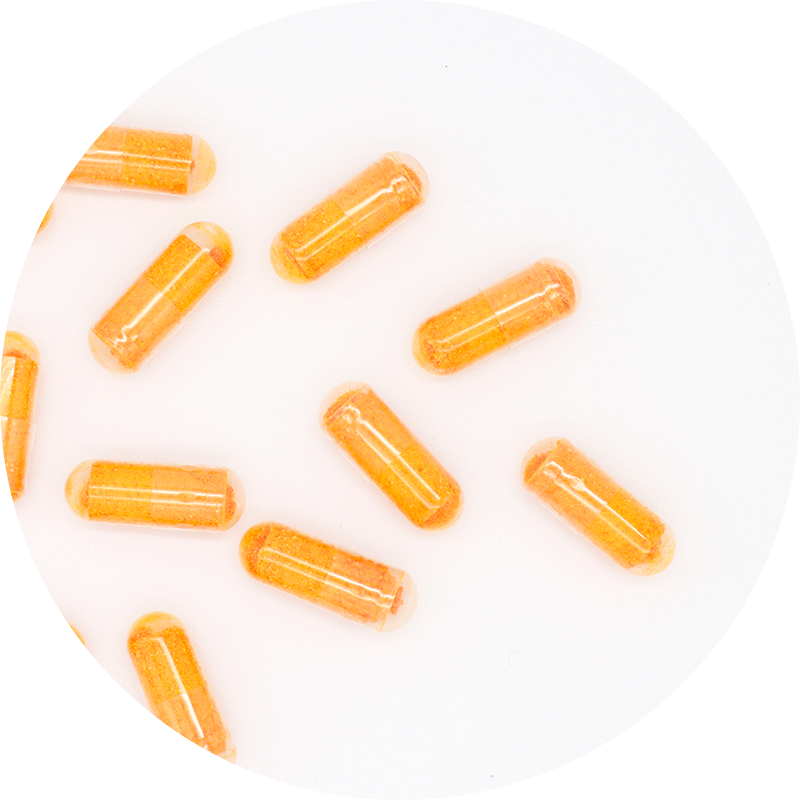 We use B12 methylcobalamin, which is a naturally occurring form of vitamin B12. Methylcobalamin is more bioavailable than other more cheaper variants as Cyanocobalamin, which means that our body absorbs it much better.




FREE FROM GMO





100% PURE
& VEGAN



FREE FROM GLUTEN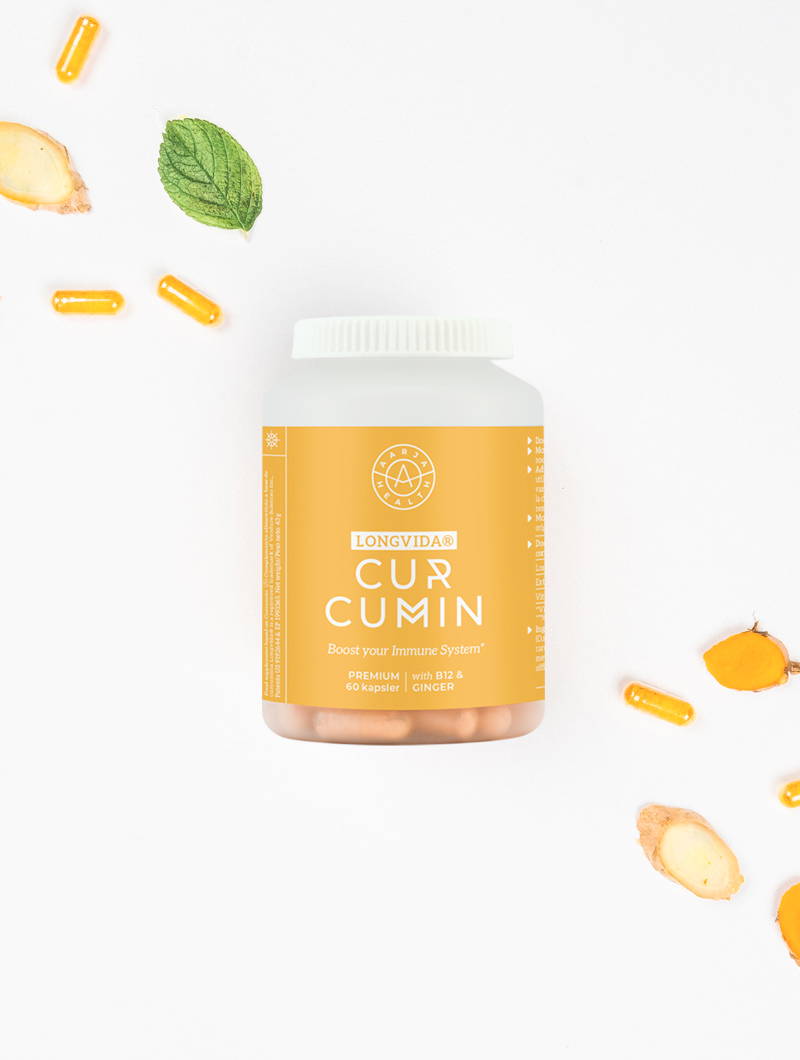 ---
We spend a lot of time finding the best raw materials for our products because we want to be sure that they are pure, safe, and well absorbed in your body. We avoid unnecessary additives and allergens – and we promise that our curcumin is what it should be, thanks to the testing and quality of our raw materials.
---
We only make products that we use ourselves and would give to our family. We make them ourselves to be 100% sure of their quality. Meet our Production Supervisor Samppa who is making sure that the raw material he is holding meets our high-quality standards. Our CURCUMIN, Ginger & B12, like all Aarja's products, are made with love by our professional and experienced staff in our own factory in Finland.
inspired by
NORDIC WISDOM
---
Our roots are far up north in the land of wild nature, where our sami forefathers have lived in harmony with nature - and depended upon it for food and medicine. The cold climate gives the plants a unique strength and life force. We have listened to this wisdom and carefully chosen Nordic ingredients in our supplements, that will give the best effect for your health and energy. Good health is easy as nature has all the answers for holistic wellbeing.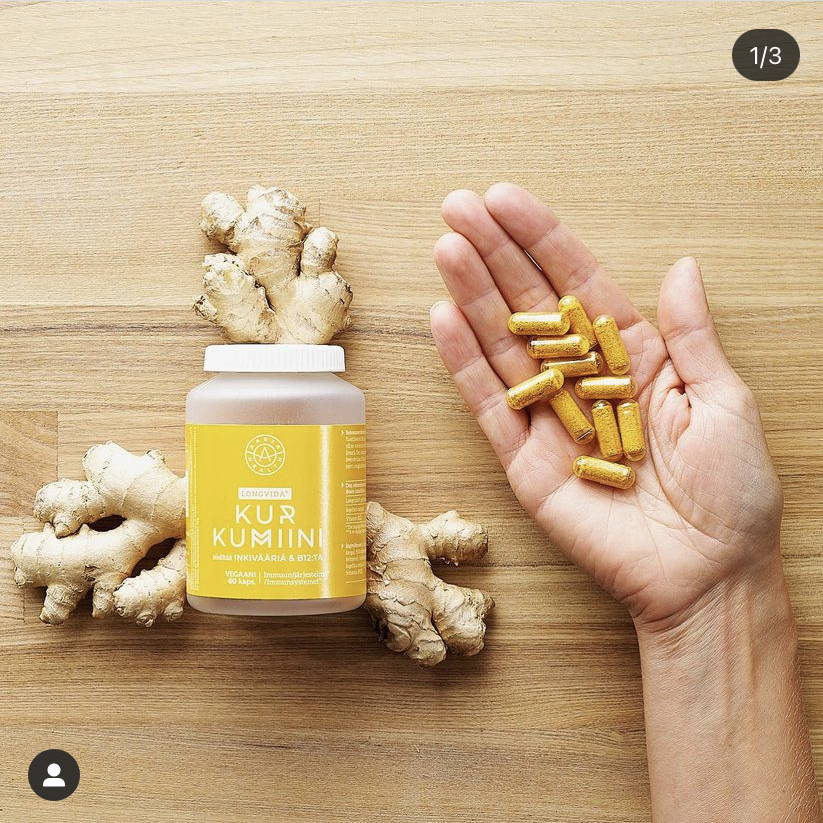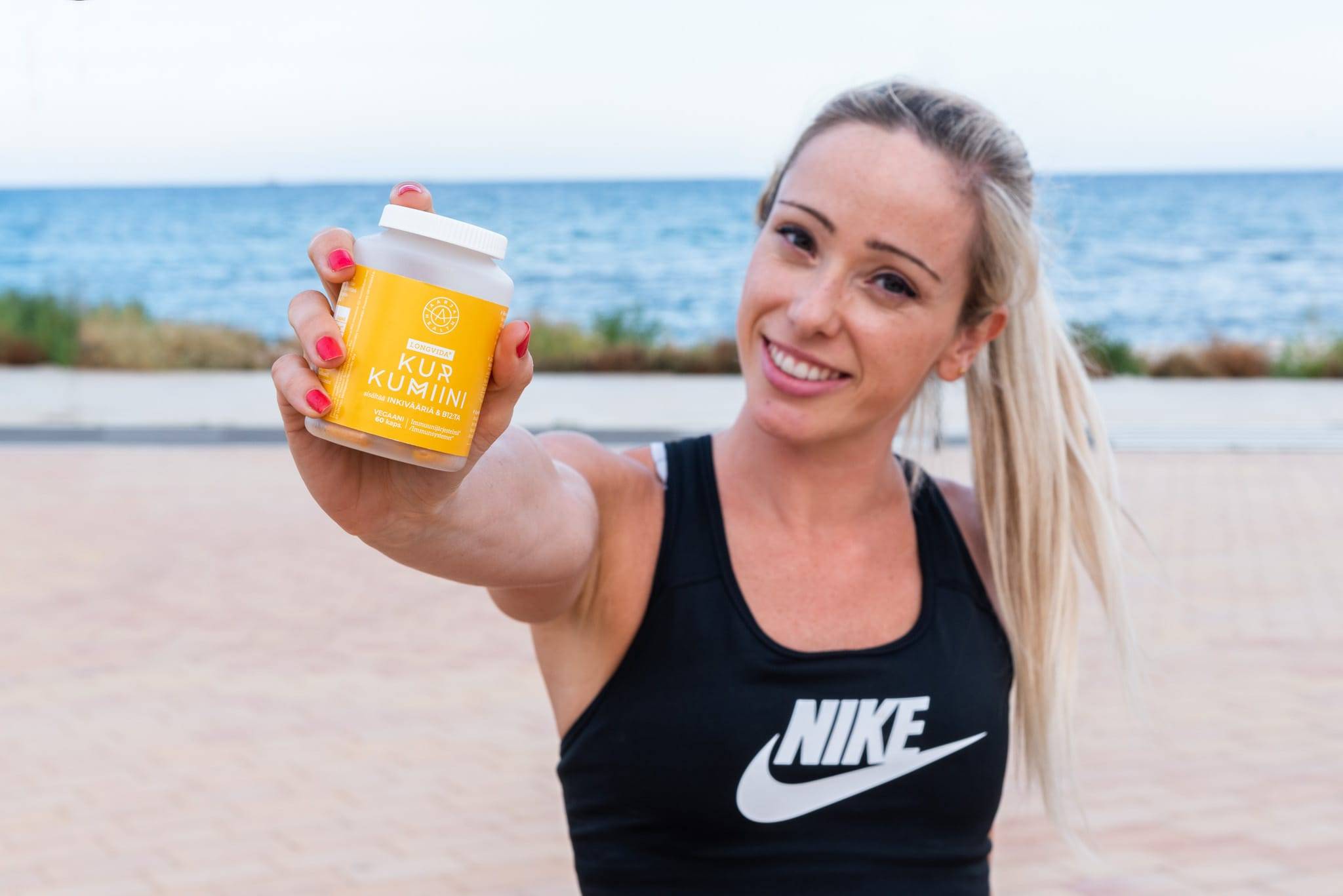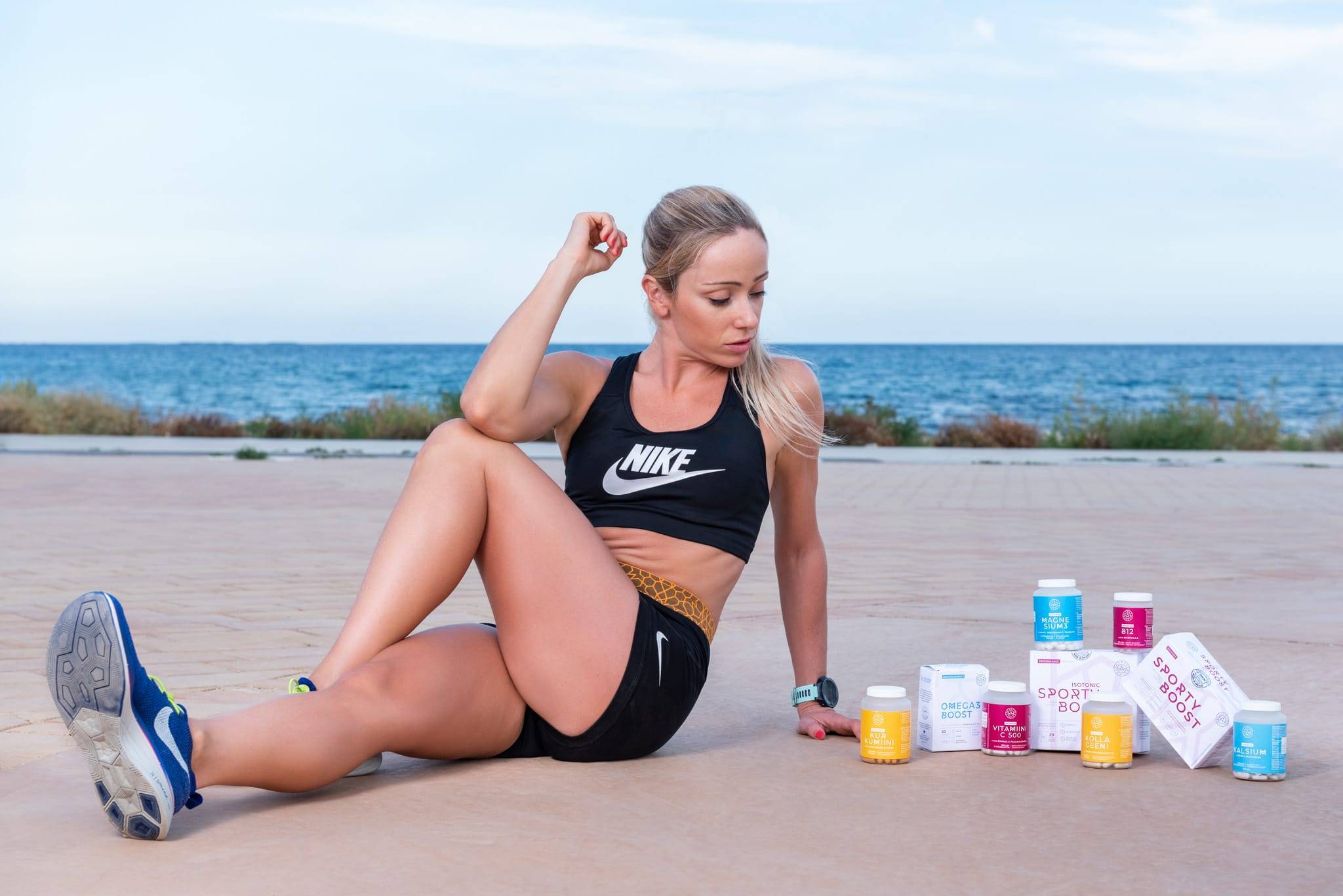 Curcumin is the active ingredient in turmeric, known for its anti-inflammatory and other medicinal properties. Part of the ginger family, turmeric comes from Curcuma longa root.
Ginger is best known for its anti-inflammatory properties, easing stomach upsets and nausea. However, our Curcumin, Ginger & B12 should not be taken when pregnant, as curcumin is not recommended during this time.
How much vitamin B12 should I take?
The daily recommended daily intake recommended (DRI) for age 14 and over is 2.4 mg. We do not recommend another vitamin B12 if you are already taking our Curcumin, Ginger & B12.