Ensimmäinen kokemukseni COLLAGENista männyn kuoren kanssa
Olen 43-vuotias. ikään liittyvät muutokset kasvojen ihossa havaittiin 2 vuotta sitten. Päätin taistella näitä muutoksia vastaan ​​hieronnalla, kontrastisuihkuilla, makeisten välttämisellä ja aloin käyttää COLLAGENia männyn kuoren kanssa. 2 viikkoa on kulunut ja aloin huomata positiivisia muutoksia silmien alla olevan ihon kunnossa. pienet rypyt muuttuvat vähemmän havaittavissa. Aion käyttää näitä kapseleita tulevaisuudessa, jos tulos miellyttää minua. Ymmärrän, että nuoruutta on mahdotonta palauttaa, mutta pienikin parannus tekee minut onnelliseksi.
THE MAIN STRUCTURAL
PROTEIN FOR JOINTS
THE MAIN PROTEIN
FOR SKIN

HIGHLY BIOAVAILABLE
COMPOSITION
Real youthfulness comes from the inside - when you take care of yourself, you get also the best out of your body including your look! We have listened to the wisdom of our ancestors and added to our BioCell Collagen the Nordic Pine Bark extract which contains plenty of potent antioxidants. Our BioCell Collagen is highly bioavailable and it is carefully created to be 100% pure, hormone-free, and antibiotic-free.
---
BioCell Collagen has a patented formulation, it contains natural hydrolyzed collagen type 2, chondroitin sulfate and hyaluronic acid in a highly absorbable form. It has been studied in several clinical trials for being safe, effective, and well absorbed in humans. Our collagen is from hormone-free and antibiotic-free chicken sternal cartilage. It is rich in type II collagen and closely mirrors the composition of human articular cartilage. Cartilage is a pure source of collagen as it is not connected to the bloodstream.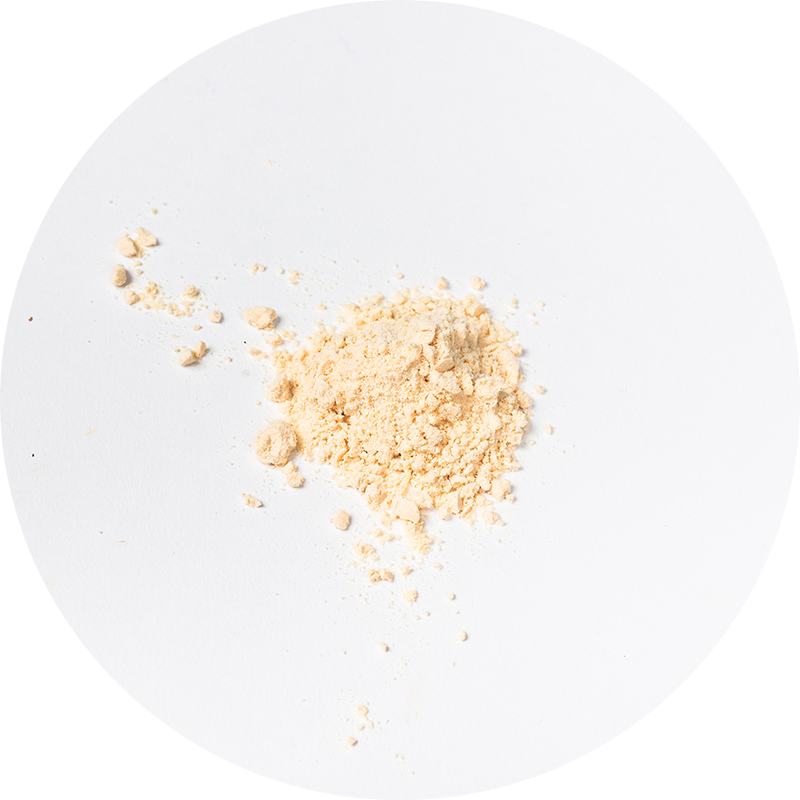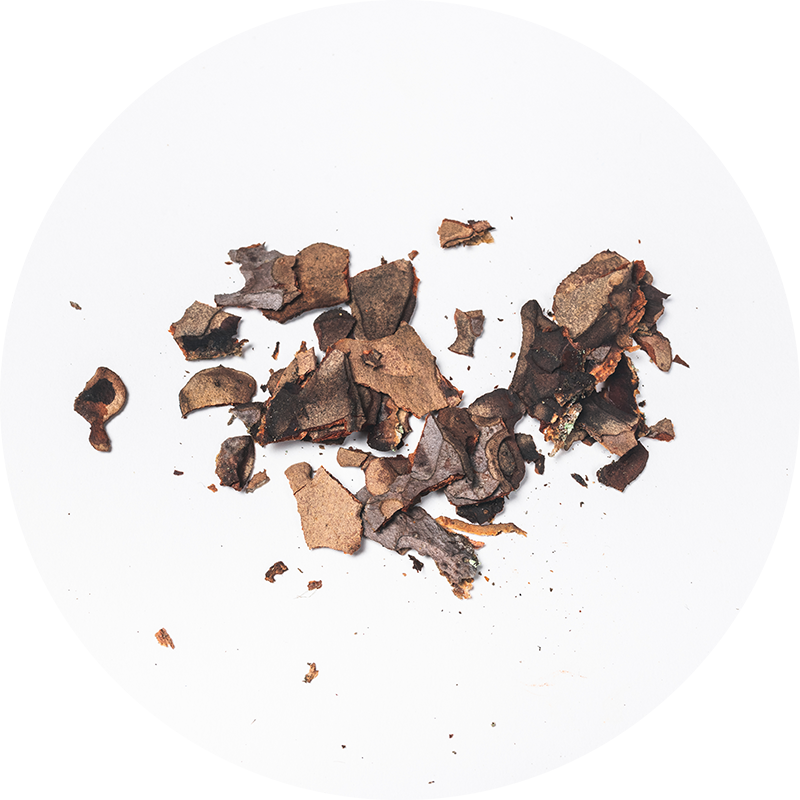 ---
Nordic Pine Bark extract has been studied to contain strong polyphenols, which have been found to have health-promoting effects. The pine bark we use comes from the clean forests of Northern Finland and it is used for centuries as a superfood in Nordic Countries.




FREE FROM
GMO



FREE FROM

LACTOSE



FREE FROM

GLUTEN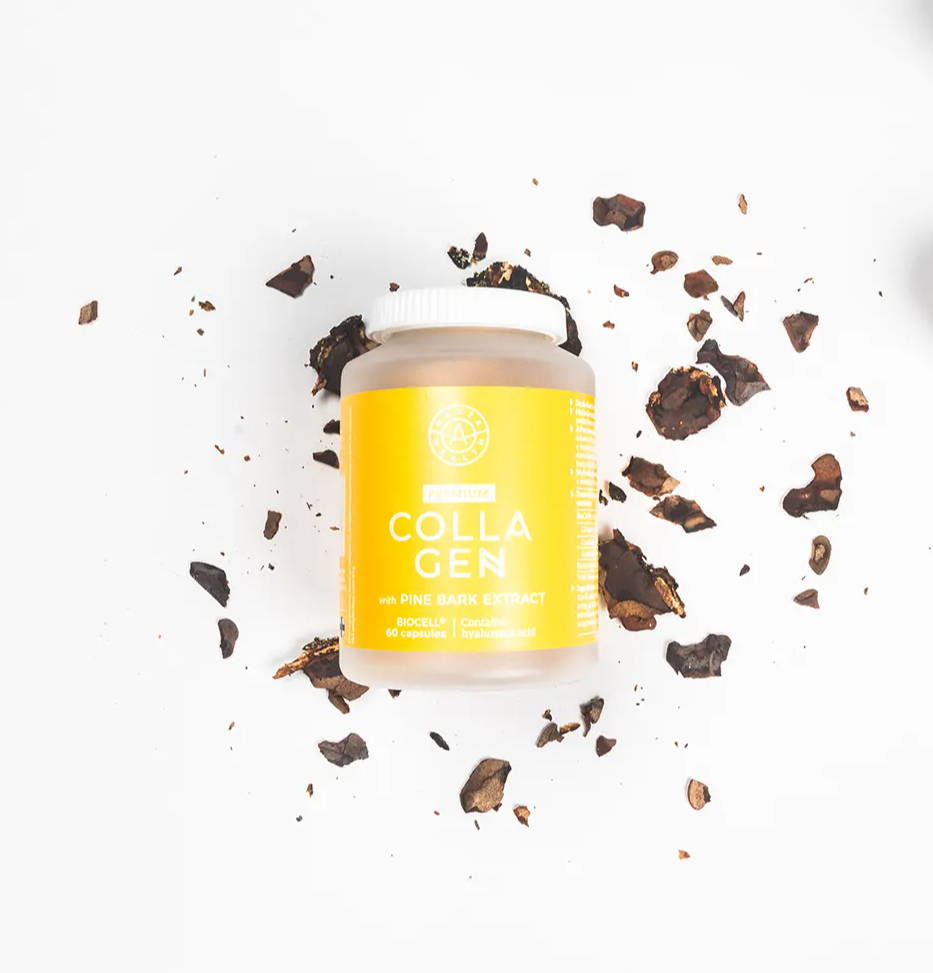 ---
We spend a lot of time finding the best raw materials for our products because we want to be sure that they are pure, safe, and well absorbed in your body. We avoid unnecessary additives and allergens – and we promise that our collagen is what it should be, thanks to the testing and quality of our raw materials.
---
We only make products that we use ourselves and would give to our family. We make them ourselves to be 100% sure of their quality. Meet our Production Supervisor Samppa who is making sure that the raw material he is holding meets our high-quality standards. Our VITAMIN C, like all Aarja's products, is made with love by our professional and experienced staff in our factory in Finland.
inspired by
NORDIC WISDOM
---
Our roots are far up north in the land of wild nature, where our sami forefathers have lived in harmony with nature - and depended upon it for food and medicine. The cold climate gives the plants a unique strength and life force. We have listened to this wisdom and carefully chosen Nordic ingredients in our supplements, that will give the best effect for your health and energy. Good health is easy as nature has all the answers for holistic wellbeing.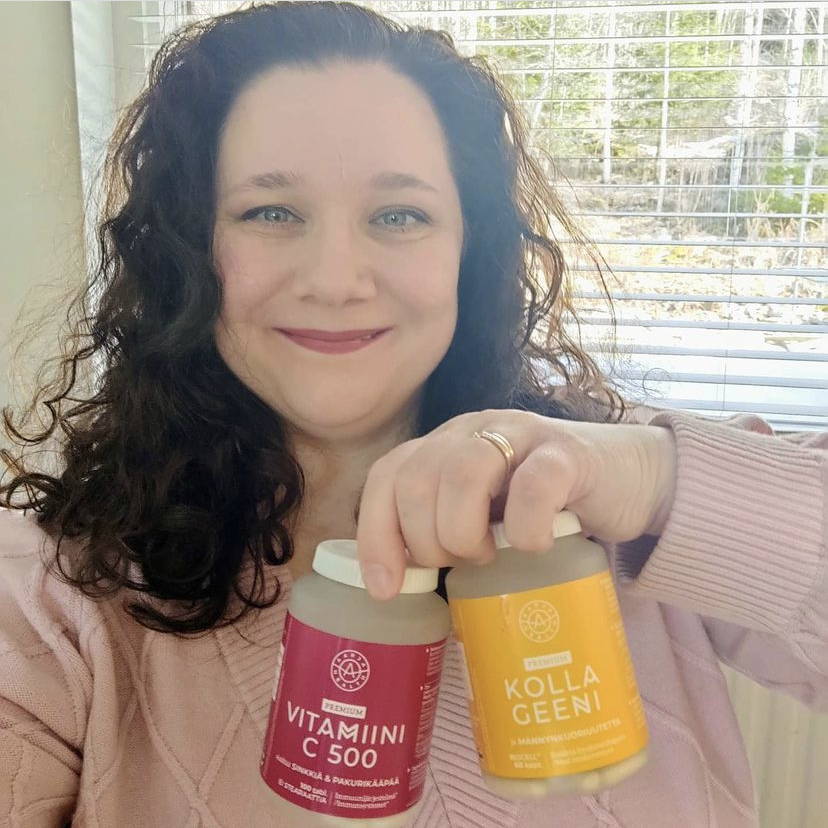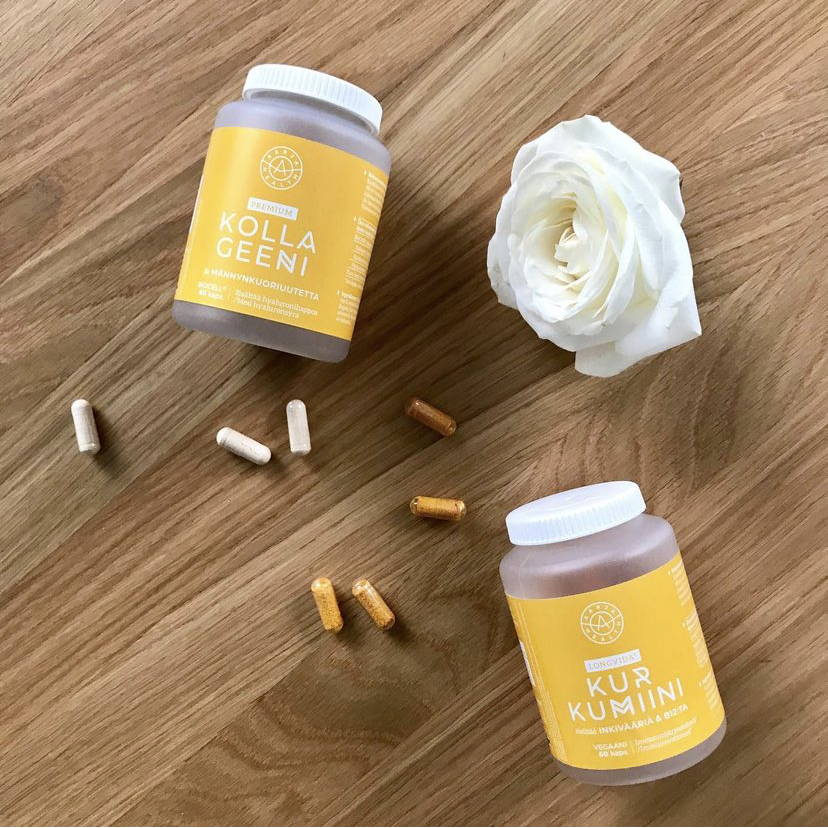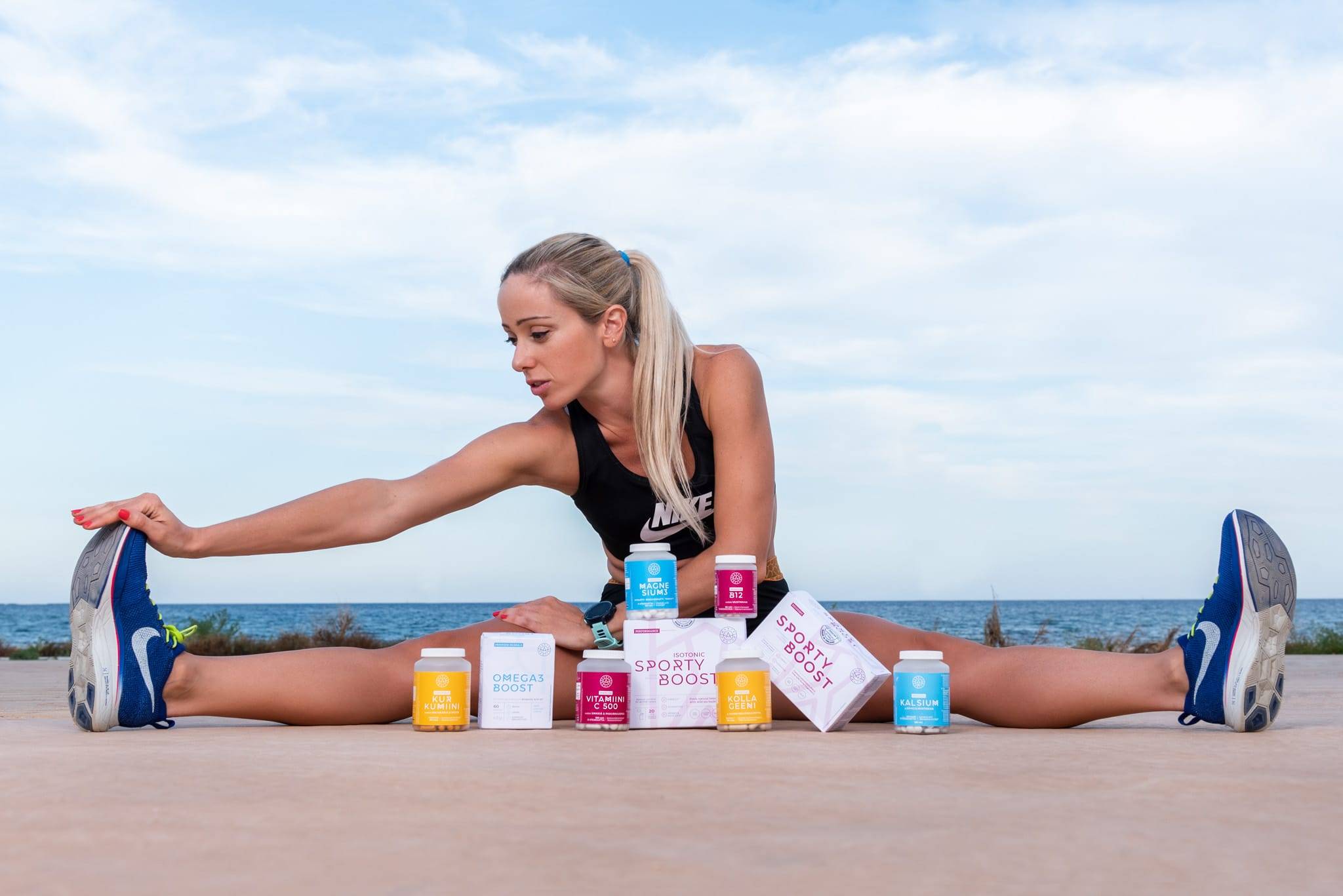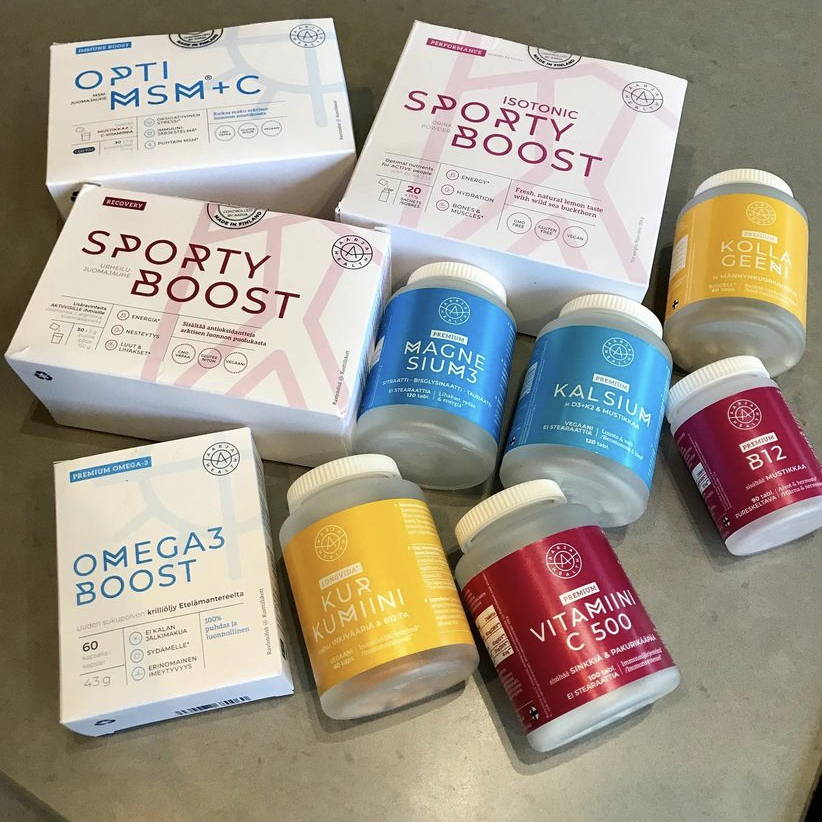 Collagen in a natural protein in the body that makes up the skin, muscles, tendons, and ligaments. As we age our bodies create less of it. Foods and supplements can help to replenish it.
What is collagen made of?
Our Collagen with Pine Bark is made from BioCell®collagen sourced from pure dietary chicken sternal cartilage, that is similar to the cartilage in humans. It is rich in type II collagen, chondroitin sulfate, and hyaluronic acid. The hydrolyzed collagen in our supplement is easily absorbed into the blood stream.
What foods contain collagen?
Foods that contain collagen include, chicken, fish, egg whites, citrus fruits, berries, leafy greens, red and yellow vegetables, avocados, cashews, and bone broth.